Extreme Amigurumi?
Yes, it is a thing! My friend, Stephanie, from All About Ami opened my eyes to this new world on last week's episode by sharing a talented maker on Instagram. I just had to explore it a little more. Why didn't I think of this? Who doesn't want a giant, cuddly ami?
Today's Guest
I'm joined by, Holly, creative lady behind Storyland Amis. Ironically enough, she got her start making tiny amigurumi but today she takes it to the next level and creates amigurumis that are almost as big as she is!
special guest
Holly Faith Salzman
Holly is the talented designer behind Storyland Amis, a website where she shares and sells some of the cutest amigurumi patterns on the net.
Website | storylandamis.com
Instagram | @storyland_amis
Twitter | @StorylandAmis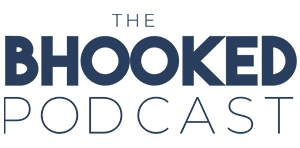 On the show, Brittany aims to inspire you and help you grow in your craft. Through her own stories and the stories of special guests, you'll discover tips and tricks to improve your crochet and knitting skills and find inspiration to make something that makes you happy.
When you want to kick back and learn from yarn industry experts, grab some yarn, your favorite cozy beverage and turn on The BHooked Podcast. There's never a shortage of all things crochet, knitting or yarn. Listen & subscribe on your favorite podcast player!
---
Have something great to share?
I'm always looking for knowledgeable and inspirational people in the crochet and knitting community to chat with on the show!