Create a design collection to take it to the next level!
Creating a design collection is one way you can strive for bigger and better things both for your business and customers. There aren't many designers out there doing it so this is one way you can be different! With a little time investment and planning, a design collection could be just the thing for your business this year.
Today's Guest
Here to share her wisdom once again is Lena Skvagerson, creative genius behind many of the designs at Annie's Catalog and the Knit and Crochet Now TV show! She knocked my socks off in episode 31 of the podcast when she talked about garment design and grading and now she's here to share her wisdom about taking your designing to the next level with publications, collections and the TV show!
resources
Mentioned in this Episode
---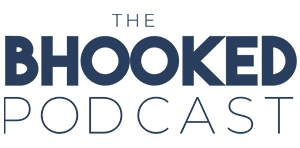 On the show, Brittany aims to inspire you and help you grow in your craft. Through her own stories and the stories of special guests, you'll discover tips and tricks to improve your crochet and knitting skills and find inspiration to make something that makes you happy.
When you want to kick back and learn from yarn industry experts, grab some yarn, your favorite cozy beverage and turn on The BHooked Podcast. There's never a shortage of all things crochet, knitting or yarn. Listen & subscribe on your favorite podcast player!
---
Have something great to share?
I'm always looking for knowledgeable and inspirational people in the crochet and knitting community to chat with on the show!