Build a community. Build Success.
If I had known this right from the start, I probably could have saved myself a lot of time and headache. Truth is, I waited far too long to start reaching out to people who were also crocheters, knitters, designers, bloggers…
Here's one reality. Every success I have achieved has been the result of a relationship. That is why I'm sharing this mini-series with you this week and next week. Because I know that when you start expanding your network, you too will find success.
You'll Learn
Why it's so important to expand your network and connect with others in your industry (even if you're scared)
What being connected has done for me and my journey
Ways your network can catapult your channels
The three best ways to reach out to a designer, blogger or influencer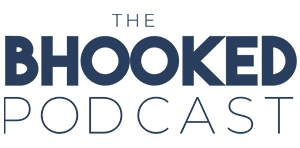 On the show, Brittany aims to inspire you and help you grow in your craft. Through her own stories and the stories of special guests, you'll discover tips and tricks to improve your crochet and knitting skills and find inspiration to make something that makes you happy.
When you want to kick back and learn from yarn industry experts, grab some yarn, your favorite cozy beverage and turn on The BHooked Podcast. There's never a shortage of all things crochet, knitting or yarn. Listen & subscribe on your favorite podcast player!
---
Have something great to share?
I'm always looking for knowledgeable and inspirational people in the crochet and knitting community to chat with on the show!