What do you do to plan for the upcoming year?
Do you sit down and set goals for yourself or do you just wing it? I take planning very seriously and I'm sure this is the reason I am where I am today – not because I'm lucky, because I sat down one day and decided what I wanted to accomplish. I could read Jim Rohn quotes all day (and you'll even hear one in the episode today) but this one really struck a chord with me today. "Discipline is the bridge between goals and accomplishment." That is the topic of our discussion today – Setting goals and accomplishing them. Let's do this!
You'll Learn
Six steps to plan for your most productive year ever.
The important prerequisite to all of this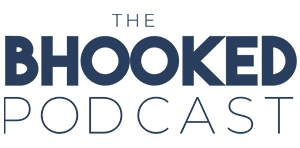 On the show, Brittany aims to inspire you and help you grow in your craft. Through her own stories and the stories of special guests, you'll discover tips and tricks to improve your crochet and knitting skills and find inspiration to make something that makes you happy.
When you want to kick back and learn from yarn industry experts, grab some yarn, your favorite cozy beverage and turn on The BHooked Podcast. There's never a shortage of all things crochet, knitting or yarn. Listen & subscribe on your favorite podcast player!
---
Have something great to share?
I'm always looking for knowledgeable and inspirational people in the crochet and knitting community to chat with on the show!