Are you a new yarn entrepreneur or want to be one?
Janine from Knits'n Knots is on the show today to share her successes, struggles and wins with starting and growing her fiber arts business. And she gives it to us straight – the good the bad and the ugly! We don't always recognize the struggles that go into starting a fiber business and this episode was designed to help you set a realistic expectation as well as give you the inspiration to find what works for you so you can implement that in your business. Whether you're just starting your fiber business or you are trying to plan for a better year, there are plenty of golden nuggets in this episode to inspire action.
special guest
Janine Myska
Janine is the fun-loving, talented crochet and knitting designer behind the designs at Knits 'N Knots.
Website | knitsnknots.ca
Instagram | @knitsnknotswpg
Twitter | @knitsnknots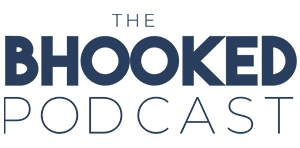 On the show, Brittany aims to inspire you and help you grow in your craft. Through her own stories and the stories of special guests, you'll discover tips and tricks to improve your crochet and knitting skills and find inspiration to make something that makes you happy.
When you want to kick back and learn from yarn industry experts, grab some yarn, your favorite cozy beverage and turn on The BHooked Podcast. There's never a shortage of all things crochet, knitting or yarn. Listen & subscribe on your favorite podcast player!
---
Have something great to share?
I'm always looking for knowledgeable and inspirational people in the crochet and knitting community to chat with on the show!