Looking for a glimpse of the life of a crochet designer?
Dedri from Look at What I Made is on the show today to share her real life experiences as a full time designer, mom and part-time worker. Dedri has a lot going on and somehow she is able to juggle it all and release some of the most gorgeous designs. One of those infamous patterns is Sophie's Universe, a CAL published back in 2015 that is still incredibly popular today.
In this episode, I like to think of you as a fly on the wall as Dedri and I chat about our routines, struggles and strategies. You'll find that we structure our day and year quite different but the one thing we do share is the simple fact that we get stuff done. My hope for you after hearing this episode is to walk away with some actionable tips from two designers that you try on your quest to see what works best for you.
This episode is especially relatable for those of you who are designers and content creators, however, we can all benefit from productivity tips to implement in all areas of life.
special guest
Dedri Uys
Dedri is the talented designer behind some of the most prolific CAL's in the crochet industry, Sophie's Universe, Ubuntu and now Charlotte's Universe. She shares her patterns on her blog Look What I Made.
Website | lookwhatimade.net
Instagram | @barbertondaisy
Ravelry | Designer Page
resources
Mentioned in this Episode
---
Essentialism by Greg McKeown | Buy it on Amazon
CoSchedule | Content Calendar Management
The book link above is an affiliate link through Amazon and if you purchase after clicking this link, at no additional cost to you, I'll receive a small commission. I appreciate your support!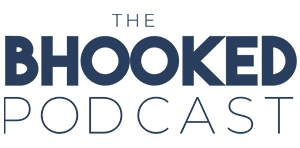 On the show, Brittany aims to inspire you and help you grow in your craft. Through her own stories and the stories of special guests, you'll discover tips and tricks to improve your crochet and knitting skills and find inspiration to make something that makes you happy.
When you want to kick back and learn from yarn industry experts, grab some yarn, your favorite cozy beverage and turn on The BHooked Podcast. There's never a shortage of all things crochet, knitting or yarn. Listen & subscribe on your favorite podcast player!
---
Have something great to share?
I'm always looking for knowledgeable and inspirational people in the crochet and knitting community to chat with on the show!