Do you struggle to stay on task and meet project deadlines?
I'm raising my hand because like you, I have a lot going on and sometimes I struggle to meet deadlines. Truth is, we all struggle with over-commitment and meeting deadlines. It's helpful to know that we aren't alone in this struggle!
Today's Guest
This week I'm joined by Michelle, creative entrepreneur behind MJ's Off the Hook Designs and Sentry Box Designs. Michelle has a LOT going on and she's had quite a bit of time as a full time design entrepreneur to figure it all out. I'm thrilled with how much information she shared about meeting deadlines and I'm sure you'll be implementing two or three of her tips yourself!
resources
Mentioned in this Episode
---
CoSchedule | The project manager I use and talked about
Tailwind | The project manager Stephanie talked about
Plann | Instagram Scheduler
Timesheet | Time Tracker (Android app)
Timesheet PDF | Apple app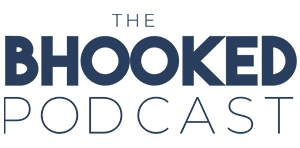 On the show, Brittany aims to inspire you and help you grow in your craft. Through her own stories and the stories of special guests, you'll discover tips and tricks to improve your crochet and knitting skills and find inspiration to make something that makes you happy.
When you want to kick back and learn from yarn industry experts, grab some yarn, your favorite cozy beverage and turn on The BHooked Podcast. There's never a shortage of all things crochet, knitting or yarn. Listen & subscribe on your favorite podcast player!
---
Have something great to share?
I'm always looking for knowledgeable and inspirational people in the crochet and knitting community to chat with on the show!