Do you struggle choosing the right yarn for your fall projects?
You're not alone! Honestly, it wasn't until I started learning the hard way that particular yarns are more appropriate for some projects over others. If you've ever had a saggy sweater or fuzzy pair of mits, you may have found a yarn that isn't right for that project.
Rather than learn the hard way, let's take an educated approach to choosing the right yarn for our fall projects. That way we can save ourselves time, effort and money!
Today's Guests
I'm joined by Kersti and Taiu from Koigu Yarns, a family owned business for three generations. They start off sharing the story of the family business and then we dive into common fall projects and the yarns that ideal for each. Along the way you'll find many golden nuggets about things such as dying yarn and planning a color palette!
special guest
Kersti & Taiu
Koigu Wool Designs is a family business that's been around for decades. Kersti and Taiu are the mother-daughter duo that now manage and run many of the companies operations.
Website | koigu.com
Instagram | @koiguwool
Twitter | @koigu
resources
Mentioned in this Episode
---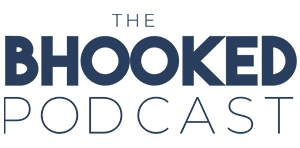 On the show, Brittany aims to inspire you and help you grow in your craft. Through her own stories and the stories of special guests, you'll discover tips and tricks to improve your crochet and knitting skills and find inspiration to make something that makes you happy.
When you want to kick back and learn from yarn industry experts, grab some yarn, your favorite cozy beverage and turn on The BHooked Podcast. There's never a shortage of all things crochet, knitting or yarn. Listen & subscribe on your favorite podcast player!
---
Have something great to share?
I'm always looking for knowledgeable and inspirational people in the crochet and knitting community to chat with on the show!