Do you have aches and pains when you knit or crochet?
It's heartbreaking when the thing we love so much causes us pain or even worse – injuries. I was recently told that my posture while knitting and crocheting had caused some serious irritation in my shoulders leaving me with painful mornings and sleepless nights. I'm lucky. I caught it before it got too bad. That's why today, as we move into our busy season, I want to bring awareness to your posture and habits while knitting and crocheting so you can avoid any potential issues that could be looming around the corner.
It's just you and me today in a mini-workshop episode where we hash out suggestions from myself and the Instagram community on ways to keep posture top of mind and top priority while you knit and crochet.
You'll Learn
The shoulder story that led to this episode
Five things I have implemented in my life (and that you can implement too) to improve posture
Thirty different suggestions from the Bhooked Instagram Community about maintaining proper posture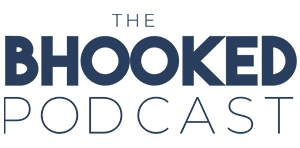 On the show, Brittany aims to inspire you and help you grow in your craft. Through her own stories and the stories of special guests, you'll discover tips and tricks to improve your crochet and knitting skills and find inspiration to make something that makes you happy.
When you want to kick back and learn from yarn industry experts, grab some yarn, your favorite cozy beverage and turn on The BHooked Podcast. There's never a shortage of all things crochet, knitting or yarn. Listen & subscribe on your favorite podcast player!
---
Have something great to share?
I'm always looking for knowledgeable and inspirational people in the crochet and knitting community to chat with on the show!