Are you looking for ways to improve your Etsy shop or just any Etsy shop tips?
If so, this is the podcast episode for you! "Winning" at Etsy can be a challenging game but with a little research, preparation and a bit of luck, your shop can be everything you need it to be. It doesn't matter if that's a full-time gig or a part-time way to earn a little extra cash for family. You won't want to miss these Etsy Shop tips!
Today's Guest
I'm joined today by Destiny from Knifty Knittings, successful Etsy shop owner and kind-hearted knitter of more than a decade! Destiny has learned a lot over the last several years about what it takes to have a profitable Etsy shop and she selflessly shares her experiences with us today.
resources
Mentioned in this Episode
---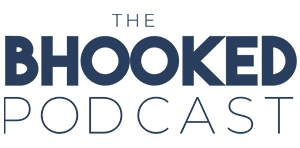 On the show, Brittany aims to inspire you and help you grow in your craft. Through her own stories and the stories of special guests, you'll discover tips and tricks to improve your crochet and knitting skills and find inspiration to make something that makes you happy.
When you want to kick back and learn from yarn industry experts, grab some yarn, your favorite cozy beverage and turn on The BHooked Podcast. There's never a shortage of all things crochet, knitting or yarn. Listen & subscribe on your favorite podcast player!
---
Have something great to share?
I'm always looking for knowledgeable and inspirational people in the crochet and knitting community to chat with on the show!