Do you design patterns or create content?
If so, I'm sure you can relate to the struggle of figuring out what to make! Before you invest time, effort and energy into creating a pattern, blog post, video or any other type of content, it's wise to know what your audience actually wants. This is easier said than done!
Today's Guest
Marie Segares is on the podcast again today! This time she goes in depth to help us figure out who our audience is and how we can use that information to create the patterns, blog posts and/or videos they want to see. If you build it they won't always come but if you ask them what they want, you're serving your audience and making great use of your time!
special guest
Marie Segares
Marie has been in the crochet business for years and has a successful business of her own to show for it. She shares crochet patterns on her website and has worked with several brands to bring her designs to life.
Blog | undergroundcrafter.com
Instagram | @ucrafter
Twitter | @UCrafter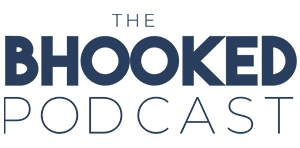 On the show, Brittany aims to inspire you and help you grow in your craft. Through her own stories and the stories of special guests, you'll discover tips and tricks to improve your crochet and knitting skills and find inspiration to make something that makes you happy.
When you want to kick back and learn from yarn industry experts, grab some yarn, your favorite cozy beverage and turn on The BHooked Podcast. There's never a shortage of all things crochet, knitting or yarn. Listen & subscribe on your favorite podcast player!
---
Have something great to share?
I'm always looking for knowledgeable and inspirational people in the crochet and knitting community to chat with on the show!