When was the last time you did something that was just for you?
Self care is one of the most important things you can incorporate in your day. When you do, you're fueled with the energy to be your best self for everyone around you. Whether you're a maker, designer, blogger or hobby crocheter, we all have one thing in common – we're all human.
When your fuel light comes on in your car, what do you do? You get to the gas station because you don't want to be stranded. When the light bulb won't turn on any more, you change it. When your cell phone battery gets low, you charge it. Resources are finite and your personal care is no different. You can only run on fumes for so long!
Today's Guest
I had the pleasure of connecting with Beth from FibreShare and Swift and Bloom for one of my favorite chats yet! Beth is a wealth of knowledge from pure experience. She tells her story beautifully and authentically and in the process fills us with motivation to prioritize personal care.
special guest
Beth Meyer
Beth works alongside Ashley at FibreShare, a fiber swapping club for all crafts. She use to manage the Swift and Bloom Blog but has since moved on to other things.
Instagram | @swiftandbloom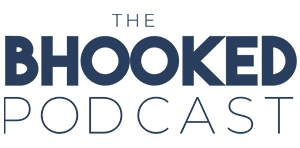 On the show, Brittany aims to inspire you and help you grow in your craft. Through her own stories and the stories of special guests, you'll discover tips and tricks to improve your crochet and knitting skills and find inspiration to make something that makes you happy.
When you want to kick back and learn from yarn industry experts, grab some yarn, your favorite cozy beverage and turn on The BHooked Podcast. There's never a shortage of all things crochet, knitting or yarn. Listen & subscribe on your favorite podcast player!
---
Have something great to share?
I'm always looking for knowledgeable and inspirational people in the crochet and knitting community to chat with on the show!