Have you ever wanted to explore more ways to craft with yarn?
I think we all do once we get to a certain point with our craft. Whether you knit, crochet or both, at some point you'll probably want to expand your creativity and find more ways to craft with yarn. Perhaps it the learner in me but I'm always looking for a fun new way to use yarn. I'm not necessarily looking to become a master, but just give it a try; experiment and see what I like!
I've made it a personal goal to try everything my guest and I chat about on today's episode at least once! Want to join me in that challenge?
Today's Guest
I'm joined today by return guest Jenny Bessonette. As the Executive Director of the Craft Yarn Council, Jenny sees all the different ways people are using yarn and she's here to share those with us today! She also chats about the Human's That Yarn Campaign, an initiative started by the Council to encourage yarnists like you and me to share our experience with our yarn hobby and how it has impacted our lives.
special guest
Jenny Bessonette
The Craft Yarn Council (CYC) represents the leading yarn companies as well as other consultants and companies in the yarn industry. They have sponsored a variety of promotional and educational programs like the Certified Instructors Program and I Love Yarn Day.
Website | craftyarncouncil.com
Instagram | @craftyarncouncil
Twitter | @cycyarncouncil
resources
Mentioned in this Episode
---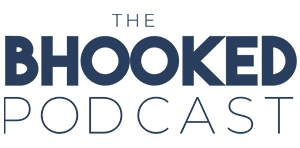 On the show, Brittany aims to inspire you and help you grow in your craft. Through her own stories and the stories of special guests, you'll discover tips and tricks to improve your crochet and knitting skills and find inspiration to make something that makes you happy.
When you want to kick back and learn from yarn industry experts, grab some yarn, your favorite cozy beverage and turn on The BHooked Podcast. There's never a shortage of all things crochet, knitting or yarn. Listen & subscribe on your favorite podcast player!
---
Have something great to share?
I'm always looking for knowledgeable and inspirational people in the crochet and knitting community to chat with on the show!