Do you have bits and pieces of yarn skeins everywhere you look?
You are not alone my friend! I found my guest on a quest to use up the little bits of yarn laying around my studio. You know those little quarter skeins you try to stuff away when you don't have the heart to throw them out? Since I don't have enough for a full knit or crochet project, this led me to think outside the box and look to other fiber arts as a solution. Today we're going to explore the world of weaving together!
Today's Guest
I'm joined by Kate from MarquisWeaves, talented maker and Etsy shop owner in the weaving space. She generously shares the very basics – just what a beginner needs to know to dabble or give weaving a try.
special guest
Kate Marquis
Kate is a PNW artist and mama with a love for natural fibers and crystals. She weaves some of the most gorgeous wall hangings and sells them in her Etsy shop,
Instagram | @marquisweaves
Etsy | Marquis Weaves
resources
Mentioned in this Episode
---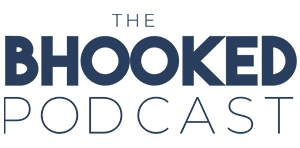 On the show, Brittany aims to inspire you and help you grow in your craft. Through her own stories and the stories of special guests, you'll discover tips and tricks to improve your crochet and knitting skills and find inspiration to make something that makes you happy.
When you want to kick back and learn from yarn industry experts, grab some yarn, your favorite cozy beverage and turn on The BHooked Podcast. There's never a shortage of all things crochet, knitting or yarn. Listen & subscribe on your favorite podcast player!
---
Have something great to share?
I'm always looking for knowledgeable and inspirational people in the crochet and knitting community to chat with on the show!