Are you ready to take your crochet up a notch?
Corner to corner crochet (C2C) can help you do just that. With little to no difficulty you can use C2C and a color changing yarn to create unique color patterns or a gradient-like appearance. With moderate difficulty, patience and a diagram you can quite literally crochet a piece of art. It's one of the most versatile techniques I have ever come across in both style and difficulty.
Today's Guest
Today on the show I'm joined once again by Jess from Make and Do Crew. She is a wealth of knowledge on the topic of corner to corner crochet because, well, she wrote a book on it! Jess has designed countless corner to corner projects and learned a ton along the way. She's here to share some of that wisdom with us today!
special guest
Jess Coppom
Jess is the creative wonder woman behind everything you see at Make and Do Crew. She shares crochet & knitting patterns for modern makers while focusing on modern, easy-to-make (but doesn't look like it) projects.
Website | makeanddocrew.com
Instagram | @makeanddocrew
Twitter | @MakeAndDoCrew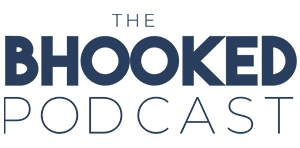 On the show, Brittany aims to inspire you and help you grow in your craft. Through her own stories and the stories of special guests, you'll discover tips and tricks to improve your crochet and knitting skills and find inspiration to make something that makes you happy.
When you want to kick back and learn from yarn industry experts, grab some yarn, your favorite cozy beverage and turn on The BHooked Podcast. There's never a shortage of all things crochet, knitting or yarn. Listen & subscribe on your favorite podcast player!
---
Have something great to share?
I'm always looking for knowledgeable and inspirational people in the crochet and knitting community to chat with on the show!