Do you crochet or knit every day?
If so, you're probably doing a number on your body and you don't even realize it. I didn't even realize my passion was causing me pain until I could literally feel it – pain in my shoulders. A few episodes back I shared that story as well as some ways to avoid aches and pains while we crochet. That episode led me to today's guest, an expert in the physical fitness and wellness world.
Today's Guest
I'm so excited to share today's guest, Elena with you. She is so passionate about health and wellness and you can feel it as she speaks. We started off with the idea that we'll arm knitters and crocheters with the knowledge they need to be healthy so they can continue their passion but as we got into it, realized that it really requires wellness all around. Elena cares so much about your health and well-being and she pours her knowledge to you on today's show!
You'll Learn
special guest
Elena Nicole Edwards
Elena is an Athletics & Fitness Association of America (AFAA) Certified group exercise instructor and personal trainer. She has been teaching group fitness classes since 2009 and she also loves to crochet!
Website | workinitfitness.com
Instagram | @workinitwithelena
Twitter | @WorkinItFitness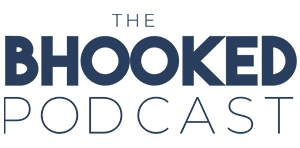 On the show, Brittany aims to inspire you and help you grow in your craft. Through her own stories and the stories of special guests, you'll discover tips and tricks to improve your crochet and knitting skills and find inspiration to make something that makes you happy.
When you want to kick back and learn from yarn industry experts, grab some yarn, your favorite cozy beverage and turn on The BHooked Podcast. There's never a shortage of all things crochet, knitting or yarn. Listen & subscribe on your favorite podcast player!
---
Have something great to share?
I'm always looking for knowledgeable and inspirational people in the crochet and knitting community to chat with on the show!