Ever wonder how to dye yarn?
My first experience dying yarn wasn't exactly a success but through that experience I learned that there are crucial steps to the process. Dying yarn can be a great Sunday funday project if your hands need a break from your current WIP. Who knows, it may even become a new hobby for you!
Today's Guest
I'm thrilled to chat with Ali of Explorer Knits this week on the podcast! It's certainly a conversation I wish I had (or heard) before I tried dying my first hank of yarn. You'll hear about that interesting experience too! Ali runs through it all from what yarns to experiment with first, the different dyes and which you should use as a beginner and then she walks us through the entire dying process. It's much easier than you might think!
special guest
Ali
Ali is the talented yarn dyer behind Explorer Knits, a handmade business selling yarn that's inspired by nature. A portion of every purchase goes to the National Parks Foundation.
Website | explorerknitsandfibers.com
Instagram | @explorerknits
Shop | Shop Ali's Yarn
resources
Mentioned in this Episode
---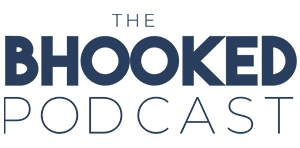 On the show, Brittany aims to inspire you and help you grow in your craft. Through her own stories and the stories of special guests, you'll discover tips and tricks to improve your crochet and knitting skills and find inspiration to make something that makes you happy.
When you want to kick back and learn from yarn industry experts, grab some yarn, your favorite cozy beverage and turn on The BHooked Podcast. There's never a shortage of all things crochet, knitting or yarn. Listen & subscribe on your favorite podcast player!
---
Have something great to share?
I'm always looking for knowledgeable and inspirational people in the crochet and knitting community to chat with on the show!