Are you working toward a goal but can't get any traction?
If so, fear may be the resistance that's holding you back. Artists and creators face fear every single day and realization is the first step to overcoming it. If you're running down a dream, you need to hear this episode! I always say fear is an indicator that you're on the right track. When you're afraid of taking the next step, it's because you truly care about the outcome. We explore this and even more today.
Today's Guest
Today you'll hear from Tim Grahl, author of Running Down a Dream and let me just say, this was one of the most motivating and insightful conversations I've had lately. We chat about fear and how to overcome it as an artist.
You'll Learn
About a book project that I'm working on
Fear's role in creating
How to overcome fear
special guest
Tim Grahl
Tim is the author of The Threshing and Running Down a Dream. He also runs Story Grid University and Story Grid Publishing, where he works to help writers level up their craft.
Website | runningdownadream.com
resources
Mentioned in this Episode
---
The book link above is an affiliate link through Amazon and if you purchase after clicking this link, at no additional cost to you, I'll receive a small commission. I appreciate your support!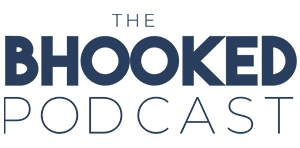 On the show, Brittany aims to inspire you and help you grow in your craft. Through her own stories and the stories of special guests, you'll discover tips and tricks to improve your crochet and knitting skills and find inspiration to make something that makes you happy.
When you want to kick back and learn from yarn industry experts, grab some yarn, your favorite cozy beverage and turn on The BHooked Podcast. There's never a shortage of all things crochet, knitting or yarn. Listen & subscribe on your favorite podcast player!
---
Have something great to share?
I'm always looking for knowledgeable and inspirational people in the crochet and knitting community to chat with on the show!