THIS CHALLENGE HAS CONCLUDED BUT YOU'LL STILL LEARN SOME INTERESTING STUFF ABOUT WARM UP AMERICA IN THIS EPISODE.
Mary, from Warm Up America shares the details of the 2019 Crochet Challenge for Warm Up America, an event that took place just after we recorded this episode. She shares how each lap blankets and hats that are made and donated for the challenge will go to the wounded warriors at Walter Reed Hospital in Bethesda, MD.
The 2019 challenge kicked off in January 2019 and has since concluded. But tune in, learn about how amazing the Warm Up America Foundation is (and why they're the official charity for B.Hooked) and look forward to our next Annual Crochet Challenge for Warm Up America.
You'll Learn
The story of the Warm Up America! Foundation
About the Walter Reed Hospital and the wounded warriors who will receive your gift
The challenge details – when and where finalized details will be available
special guest
Mary Colucci
Mary (at the time of this recording) is the Director of Warm Up America Foundation and friend of Evie, the Founder of the organization. She has since retired from her role as director but is still a kind advocate for helping those in need.
Website | warmupamerica.org
Facebook | @WarmUpAmerica
Twitter | @WarmUpAmerica
resources
Mentioned in this Episode
---
Tiny Hats | Scroll to the bottom for details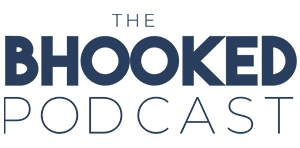 On the show, Brittany aims to inspire you and help you grow in your craft. Through her own stories and the stories of special guests, you'll discover tips and tricks to improve your crochet and knitting skills and find inspiration to make something that makes you happy.
When you want to kick back and learn from yarn industry experts, grab some yarn, your favorite cozy beverage and turn on The BHooked Podcast. There's never a shortage of all things crochet, knitting or yarn. Listen & subscribe on your favorite podcast player!
---
Have something great to share?
I'm always looking for knowledgeable and inspirational people in the crochet and knitting community to chat with on the show!