Happy New Year BHooked Podcast Listeners!
I want to keep it short and sweet today so you can spend time with your loved ones this holiday season. Today it's just you and me in a quick catch up session – I'll chat about what's on my mind in the New Year and most of all, thank you for being so amazing.
Please Take This Podcast Survey!
Please take a moment to let me know what you want from the podcast in 2019. This short survey will only take a few minutes to complete and is so important for me to understand what you love about the show and how you would like to see it improve. The survey will be open from today, 12/28/18 through 1/3/19.
resources
Mentioned in this Episode
---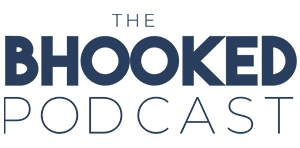 On the show, Brittany aims to inspire you and help you grow in your craft. Through her own stories and the stories of special guests, you'll discover tips and tricks to improve your crochet and knitting skills and find inspiration to make something that makes you happy.
When you want to kick back and learn from yarn industry experts, grab some yarn, your favorite cozy beverage and turn on The BHooked Podcast. There's never a shortage of all things crochet, knitting or yarn. Listen & subscribe on your favorite podcast player!
---
Have something great to share?
I'm always looking for knowledgeable and inspirational people in the crochet and knitting community to chat with on the show!