Have you heard of slow knitting?
Not the kind of slow knitting we might be familiar with – how slow it can sometimes be to finish a project. This is much deeper and it's not just for knitters either! Slow knitting is a concept that was brand new to me before speaking to today's guest, Hannah Thiessen. Hannah wrote the book on slow knitting and she's here with us today to share what it's all about and how we can get involved. In today's episode…
You'll Learn About
Slow knitting – what it is and why you might be interested in it.
Best practices to follow the slow knitting movement.
How to trace your wool or animal fiber yarn back to the source.
How slow knitting flows with the meditative qualities of knit and crochet
Hannah's book, Slow Knitting
special guest
Hannah Thiessen
Hannah has been knitting since she was eight years old and she's been obsessed with every aspect of it since. She has published two books, Slow Knitting and Seasonal Slow Knitting which outline several tenets she's carried with her as a knitter, designer and writer.
Website | hannahthiessen.com
Instagram | @hannahbelleknits
Twitter | @BellePointe
resources
Mentioned in this Episode
---
Slow Knitting Book | Buy it on Amazon
The book link above is an affiliate link through Amazon and if you purchase after clicking this link, at no additional cost to you, I'll receive a small commission. I appreciate your support!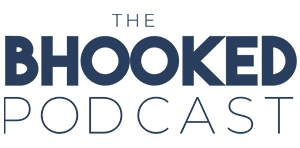 On the show, Brittany aims to inspire you and help you grow in your craft. Through her own stories and the stories of special guests, you'll discover tips and tricks to improve your crochet and knitting skills and find inspiration to make something that makes you happy.
When you want to kick back and learn from yarn industry experts, grab some yarn, your favorite cozy beverage and turn on The BHooked Podcast. There's never a shortage of all things crochet, knitting or yarn. Listen & subscribe on your favorite podcast player!
---
Have something great to share?
I'm always looking for knowledgeable and inspirational people in the crochet and knitting community to chat with on the show!