Do you need crochet tips to get better at your craft this year?
If so, you're in the right place! I'm on a mission in 2019 to provide you with as many crochet tips as possible to help you improve your skills this year. I have learned many of these lessons the hard way – if only I had seen this short list of mandatory crochet tips in the early days!
In today's episode I will run you through five of my top crochet tips that will help improve your skills and see results fast. These 5 crochet tips address areas of tension and overall shape; two chronic issues that need some attention!
You'll Learn
How the right set up can make or break your projects
Tips for yarn placement as well as sitting position
How the right tool is paramount to your experience and the outcome of each project
A little about my favorite hooks
How to find the right hook for you
How to get that perfect shaping to your projects
How to push yourself in the right way to get better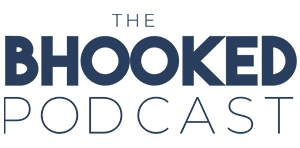 On the show, Brittany aims to inspire you and help you grow in your craft. Through her own stories and the stories of special guests, you'll discover tips and tricks to improve your crochet and knitting skills and find inspiration to make something that makes you happy.
When you want to kick back and learn from yarn industry experts, grab some yarn, your favorite cozy beverage and turn on The BHooked Podcast. There's never a shortage of all things crochet, knitting or yarn. Listen & subscribe on your favorite podcast player!
---
Have something great to share?
I'm always looking for knowledgeable and inspirational people in the crochet and knitting community to chat with on the show!