Curious how to get a job in fiber arts?
Before I started B.Hooked, I thought working in the fiber arts industry was only a dream. I remember thinking that doing what you love and making a living doing it was a fantasy that only the luckiest of people had for real life. But through a string of unfortunate events and a TON of support from my husband, I was given the opportunity to give it a try. What I found was that it is completely possible to turn your hobby into a career and there's no reason to hate what you do for a living anymore.
Today's Guest
I'm joined by Lee from Coco Crochet Lee to talk about how to get a job in fiber arts, what fields are available and how you can make your "break" into it. Lee has had several jobs within the fiber arts industry and she is a wealth of knowledge. If you are ready to turn your hobby into a career, listen up!
special guest
Lee Sartori
London is a street artist based in Los Angelas, California. Her unique use of crochet to create art made entirely of yarn has brought smiles to communities around the world.
Website | cococrochetlee.com
Instagram | @coco.crochet.lee
Twitter | @CoCoCrochetLee
resources
Mentioned in this Episode
---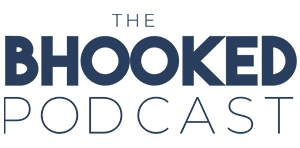 On the show, Brittany aims to inspire you and help you grow in your craft. Through her own stories and the stories of special guests, you'll discover tips and tricks to improve your crochet and knitting skills and find inspiration to make something that makes you happy.
When you want to kick back and learn from yarn industry experts, grab some yarn, your favorite cozy beverage and turn on The BHooked Podcast. There's never a shortage of all things crochet, knitting or yarn. Listen & subscribe on your favorite podcast player!
---
Have something great to share?
I'm always looking for knowledgeable and inspirational people in the crochet and knitting community to chat with on the show!