THIS CHALLENGE HAS CONCLUDED BUT YOU'LL STILL LEARN SOME INTERESTING STUFF ABOUT WARM UP AMERICA IN THIS EPISODE.
The 2019 challenge kicked off in November 2019 and has since concluded. But tune in, learn about how amazing The Warm Up America Foundation is (and why they're the official charity for B.Hooked) and look forward to our next Annual Crochet Challenge for Warm Up America.
In this episode I'll share the project journey so you can hear first hand what went into designing the 2019 Crochet Challenge for Warm Up America lap blanket. Since this is the first time we have done an episode like this, I'll start by explaining how I tackle the design process and then tie it all into this year's challenge pattern.
You'll Learn
The different stages to my design process
Where I get inspiration from and why
How the first design for the challenge was a failure
How the new design came together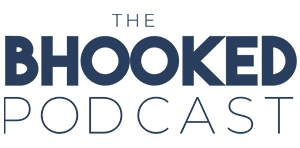 On the show, Brittany aims to inspire you and help you grow in your craft. Through her own stories and the stories of special guests, you'll discover tips and tricks to improve your crochet and knitting skills and find inspiration to make something that makes you happy.
When you want to kick back and learn from yarn industry experts, grab some yarn, your favorite cozy beverage and turn on The BHooked Podcast. There's never a shortage of all things crochet, knitting or yarn. Listen & subscribe on your favorite podcast player!
---
Have something great to share?
I'm always looking for knowledgeable and inspirational people in the crochet and knitting community to chat with on the show!