Are You a Busy Maker Trying to Maximize Your Crochet or Knit Time?
It's not easy to balance life, responsibilities and a hobby. We have to experiment and see what works. In today's episode, you'll listen in on a chat between myself and Rachel about managing time, hobby and business. In this episode you'll hear from Rachel, of Evelyn and Peter – busy mom of three, blogger and maker and how she balances life, responsibilities, her hobby and growing business.
You'll Learn
A bit about Rachel, how she learned to crochet and how it turned into a hobby and business for her.
How she finds balance between managing a household of three small children and publishing her designs.
The importance of setting small daily goals to get things done.
How she carves out minutes throughout the day to create.
How larger projects like garments require longer deadlines.
About stitch Together Official and how it can offer you that much needed hobby time.
special guest
Rachel Misner
Rachel is the talented designer behind the one woman show, Evelyn & Peter. She's been crocheting more than 10 years and she loves to share free crochet patterns that are modern, trendy and easy to make.
Website | eandpcrochet.com
Instagram | @evelynandpeter
resources
Mentioned in this Episode
---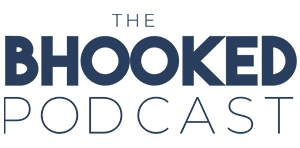 On the show, Brittany aims to inspire you and help you grow in your craft. Through her own stories and the stories of special guests, you'll discover tips and tricks to improve your crochet and knitting skills and find inspiration to make something that makes you happy.
When you want to kick back and learn from yarn industry experts, grab some yarn, your favorite cozy beverage and turn on The BHooked Podcast. There's never a shortage of all things crochet, knitting or yarn. Listen & subscribe on your favorite podcast player!
---
Have something great to share?
I'm always looking for knowledgeable and inspirational people in the crochet and knitting community to chat with on the show!