Overwhelmed by all the crochet tools available?
One thing I love about our hobby is that it requires very little supplies. Just a hook, scissors, darning needle and some yarn is really all you need. But when you start looking into it, there are so many options!
In today's episode I'll to share my "evolution" of crochet tools if you will. What I had as a complete beginner and what I added to my collection as my skills advanced.
You'll Learn:
The four essential crochet tools for a beginner to have
Four yarn options that are great for beginners
When it's best to invest in a crochet hook set
Five additional tools to consider after as you advance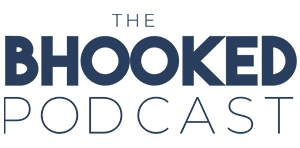 On the show, Brittany aims to inspire you and help you grow in your craft. Through her own stories and the stories of special guests, you'll discover tips and tricks to improve your crochet and knitting skills and find inspiration to make something that makes you happy.
When you want to kick back and learn from yarn industry experts, grab some yarn, your favorite cozy beverage and turn on The BHooked Podcast. There's never a shortage of all things crochet, knitting or yarn. Listen & subscribe on your favorite podcast player!
---
Have something great to share?
I'm always looking for knowledgeable and inspirational people in the crochet and knitting community to chat with on the show!