A New Genre of Crochet
We often use crochet as a form of self expression without really thinking about it. Yarn isn't something we do, it's more of who we are. Until recently, there hasn't been a way to describe how yarn allows us to express our true selves. That's where "yarn punk" comes in. On today's episode you'll hear from Vincent of Knot Bad Crochet as he shares a new genre of crochet called "yarn punk". It's not so much punk or rock related as it is a way to showcase what yarn means and expresses for you.
You'll Learn
About Vincent and how he started Yarn Punk
What yarn punk means to you and why it probably isn't related to rock and roll
How to can express yourself through your projects
How you can get involved with other "yarn punks" in the community and in your area
special guest
Vincent Green
Vincent is the creative being behind Knot Bad Crochet patterns and the Yarn Punk movement. He started his journey as a crochet amigurumi artist in 2015 and has love crochet every second since.
Blog | knotbadami.com
Instagram | @knot.bad
Twitter | @knotbadcrochet
resources
Mentioned in this Episode
---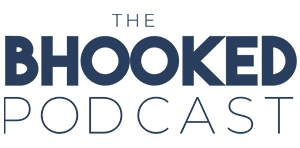 On the show, Brittany aims to inspire you and help you grow in your craft. Through her own stories and the stories of special guests, you'll discover tips and tricks to improve your crochet and knitting skills and find inspiration to make something that makes you happy.
When you want to kick back and learn from yarn industry experts, grab some yarn, your favorite cozy beverage and turn on The BHooked Podcast. There's never a shortage of all things crochet, knitting or yarn. Listen & subscribe on your favorite podcast player!
---
Have something great to share?
I'm always looking for knowledgeable and inspirational people in the crochet and knitting community to chat with on the show!