Do you struggle to finish your projects?
It's so hard to get them all done. There's an old saying that goes "failing to plan in planning to fail". I have this posted on my wall as a daily reminder that in order to finish my projects, I must have a plan. I'm convinced that the only way you will be able to finish all the projects you set out to create this year is to have an action plan in place – a rigid yet slightly flexible way of keeping yourself accountable for the projects you want to make. That's what we'll discuss in this episode.
In today's episode, you'll learn:
How to manage your projects by special occasion
How to set these occasions in your calendar and create deadlines
How to estimate the amount of time a project will take
How to set up reminders in Google to keep track of your projects
resources
Mentioned in this Episode
---
CoShedule | The project manager I used at the time of recording this episode
Evernote | A great note taking app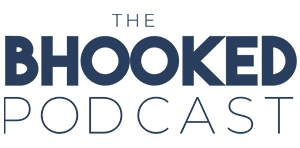 On the show, Brittany aims to inspire you and help you grow in your craft. Through her own stories and the stories of special guests, you'll discover tips and tricks to improve your crochet and knitting skills and find inspiration to make something that makes you happy.
When you want to kick back and learn from yarn industry experts, grab some yarn, your favorite cozy beverage and turn on The BHooked Podcast. There's never a shortage of all things crochet, knitting or yarn. Listen & subscribe on your favorite podcast player!
---
Have something great to share?
I'm always looking for knowledgeable and inspirational people in the crochet and knitting community to chat with on the show!