Have you tried Tunisian Crochet before?
It's one of my favorite forms of crochet. Using a different style of hook, with Tunisian crochet, you're able to create stitches that are completely unique. You can even create stitches that look like knit!
If you haven't tried this wonderful form of crochet before, I hope this episode will inspire you to give it a try. You'll hear from, Toni Lipsey, of TL Yarn Crafts and she shares her wisdom and enthusiasm for Tunisian crochet while giving you a good foundation and starting point.
special guest
Toni Lipsey
Toni is the heart and hands behind all things TL Yarn Crafts. She loves her morning coffee and she loves sharing her love of crochet. Born in 2013, her websiteTL Yarn Crafts, now inspires creatives from all walks of life with original designs from Toni.
Website | TL Yarn Crafts
Instagram | @tlyarncrafts
resources
Mentioned in this Episode
---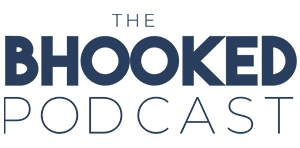 On the show, Brittany aims to inspire you and help you grow in your craft. Through her own stories and the stories of special guests, you'll discover tips and tricks to improve your crochet and knitting skills and find inspiration to make something that makes you happy.
When you want to kick back and learn from yarn industry experts, grab some yarn, your favorite cozy beverage and turn on The BHooked Podcast. There's never a shortage of all things crochet, knitting or yarn. Listen & subscribe on your favorite podcast player!
---
Have something great to share?
I'm always looking for knowledgeable and inspirational people in the crochet and knitting community to chat with on the show!