Pretty doesn't have to be complicated
When was the last time you looked at a crochet or knit piece and thought to yourself, "that looks way to complicated for me"? Well, I'd be willing to bet it's not nearly as complicated as it looks.
In this episode of The BHooked Podcast, Jessica from Mama In a Stitch is here to tell you just how easy "complicated" projects can be. She's been doing it for years and her website is centered around the idea of making easy yet pretty pieces in crochet and knitting.
special guest
Jessica
Jessica is a mama, Colorado gal, lover of yarn and life. She loves to share her easy and timeless knit and crochet projects and patterns on her blog, Mama In A Stitch.
Website | Mama In A Stitch
Instagram | @mamainastitch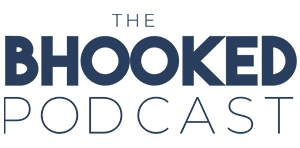 On the show, Brittany aims to inspire you and help you grow in your craft. Through her own stories and the stories of special guests, you'll discover tips and tricks to improve your crochet and knitting skills and find inspiration to make something that makes you happy.
When you want to kick back and learn from yarn industry experts, grab some yarn, your favorite cozy beverage and turn on The BHooked Podcast. There's never a shortage of all things crochet, knitting or yarn. Listen & subscribe on your favorite podcast player!
---
Have something great to share?
I'm always looking for knowledgeable and inspirational people in the crochet and knitting community to chat with on the show!