Are you struggling to stay on top of your maker business?
You're so not alone, friend! We may not see it from the outside looking in, however, many makers are struggling with the same problems. Personal limitations, customer limitations, being original – all areas I'm sure you're familiar with.
How you handle this stress will make or break your maker business. Here to talk about that in more detail (since I am not a seller of goods myself) is Cristin, from the shop, Kozy Komforts. She has called herself a maker for several years and has come out on the other side of these struggles and more.
special guest
Cristin
This ordinary mom living an extraordinary life raising three kiddos is a lover of nature and maker of things. Cristin is the talented maker behind the popular Etsy shop and Instagram page, Kozy Komforts where she inspires the community and takes custom and wholesale orders.
Etsy | Kozy Komforts Designs
Instagram | @kozykomforts
resources
Mentioned in this Episode
---
Sleep Smarter by Shawn Stevenson | The book we mentioned. Get it on Amazon
The book link above is an affiliate link through Amazon. As an Amazon Associate, I earn a commission for qualifying purchases at no additional cost to you. I appreciate your support!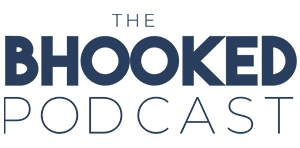 On the show, Brittany aims to inspire you and help you grow in your craft. Through her own stories and the stories of special guests, you'll discover tips and tricks to improve your crochet and knitting skills and find inspiration to make something that makes you happy.
When you want to kick back and learn from yarn industry experts, grab some yarn, your favorite cozy beverage and turn on The BHooked Podcast. There's never a shortage of all things crochet, knitting or yarn. Listen & subscribe on your favorite podcast player!
---
Have something great to share?
I'm always looking for knowledgeable and inspirational people in the crochet and knitting community to chat with on the show!