Are you hesitant to order yarn online because you need to see and feel it first?
I'll be honest, I love the "thrill of the hunt" – going to a store like Joann's or Michael's not knowing what I'm going to find. You just can't get the same tactile experience when ordering yarn online. But sometimes it's something we have to do.
Have you ever ordered yarn online and it wasn't the right color? Or even worse, the textured wasn't what you expected? You're not alone here. I lost track in the double digits! There are so many variables potentially working against us when we order yarn online. Today I'll share five tips for the next time you order yarn online so you're hopefully less disappointed or surprised when your package arrives.
resources
Mentioned in this Episode
---
Think about the time you'll save and let that motivate you to step out of your comfort zone with ordering online

Use a desktop or laptop computer

Get familiar with the return policies and if all else fails, return or exchange it

Order the brands and yarns you're already familiar with

Give yourself enough time to place the order and make an exchange if necessary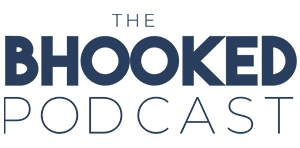 On the show, Brittany aims to inspire you and help you grow in your craft. Through her own stories and the stories of special guests, you'll discover tips and tricks to improve your crochet and knitting skills and find inspiration to make something that makes you happy.
When you want to kick back and learn from yarn industry experts, grab some yarn, your favorite cozy beverage and turn on The BHooked Podcast. There's never a shortage of all things crochet, knitting or yarn. Listen & subscribe on your favorite podcast player!
---
Have something great to share?
I'm always looking for knowledgeable and inspirational people in the crochet and knitting community to chat with on the show!