Confused about what fiber to use for your project?
You could learn the hard way or you can listen to this episode of the yarn mini-series for a place to start! Truth is, selecting the "right" fiber for your project involves a little knowledge and personal preference.
I reached out to my Instagram community to learn exactly what you want to know about choosing fiber for your projects and they guided the conversation! In this out-of-the-norm episode, I answered as many of your questions as possible about making the right fiber choice and to be honest, I had a lot of fun doing it!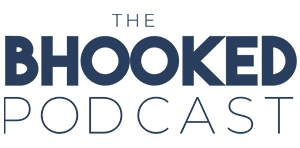 On the show, Brittany aims to inspire you and help you grow in your craft. Through her own stories and the stories of special guests, you'll discover tips and tricks to improve your crochet and knitting skills and find inspiration to make something that makes you happy.
When you want to kick back and learn from yarn industry experts, grab some yarn, your favorite cozy beverage and turn on The BHooked Podcast. There's never a shortage of all things crochet, knitting or yarn. Listen & subscribe on your favorite podcast player!
---
Have something great to share?
I'm always looking for knowledgeable and inspirational people in the crochet and knitting community to chat with on the show!