Have you ever substituted yarn in a pattern and it didn't turn out quite right?
Either the size was off or the finished project didn't look the same. Can I get a yes?! I had to learn the hard way that you can't use whatever yarn you want with the same hook or needle size and have it turn out right. But that's not to say yarn substitution isn't possible!
In this episode of The BHooked Podcast you'll learn how to avoid the frustration that comes from substituting yarn and finishing a project you're not happy with. I'll share my best practices for making a yarn substitution so you can be a little more confident the next time you can't find the specific yarn a pattern calls for.
resources
Mentioned in this Episode
---
3 Things You Must Do to Substitute Yarn | B.Hooked TV Episode
Yarn Weight Standards | Resource from The Craft Yarn Council
Susan Bates Gauge Tool | Get it on Amazon
The gauge tool link above is an affiliate link through Amazon. As an Amazon Associate, I earn a commission for qualifying purchases at no additional cost to you. You don't have to use this link but if you do, I appreciate your support!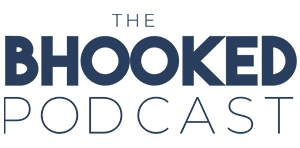 On the show, Brittany aims to inspire you and help you grow in your craft. Through her own stories and the stories of special guests, you'll discover tips and tricks to improve your crochet and knitting skills and find inspiration to make something that makes you happy.
When you want to kick back and learn from yarn industry experts, grab some yarn, your favorite cozy beverage and turn on The BHooked Podcast. There's never a shortage of all things crochet, knitting or yarn. Listen & subscribe on your favorite podcast player!
---
Have something great to share?
I'm always looking for knowledgeable and inspirational people in the crochet and knitting community to chat with on the show!