A (flexible) routine keeps me focused, productive and happy.
Honestly, I don't know what I would do without my daily and weekly routines. You can say I'm a creature of habit – for good reason. Habits just work for me.
I'm often asked how I juggle a full time podcast and YouTube channel and still manage to create so many designs. There's no way I could get it all done without a solid plan. In this episode, I'll share my updated routine, schedule and habits with you. I hope sharing what works for me will give you some ideas to explore that will catapult you to where you want to go in life – whether crochet is your hobby, your business or your life.
resources
Mentioned in this Episode
---
Headspace | a great Meditation App with free and paid options
Muse: The Brain Sensing Headband | the meditation headband I use (get it on Amazon)
The Miracle Morning by Hal Elrod | A great read for inspiration to start each day off on your own terms (get it on Amazon)
CoSchedule – A great Content/Production Calendar for bloggers
Google Calendar | The free tool I use for calendar blocking my days
Timesheet App (Android Users) | The free app I use to log time worked on projects
Toggl App | Time tracking app with Pomodoro integration
The book and Muse headband links above are affiliate links through Amazon. As an Amazon Associate, I earn a commission for qualifying purchases at no additional cost to you. You don't have to use these links but if you do, I appreciate your support!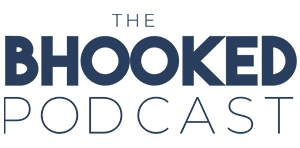 On the show, Brittany aims to inspire you and help you grow in your craft. Through her own stories and the stories of special guests, you'll discover tips and tricks to improve your crochet and knitting skills and find inspiration to make something that makes you happy.
When you want to kick back and learn from yarn industry experts, grab some yarn, your favorite cozy beverage and turn on The BHooked Podcast. There's never a shortage of all things crochet, knitting or yarn. Listen & subscribe on your favorite podcast player!
---
Have something great to share?
I'm always looking for knowledgeable and inspirational people in the crochet and knitting community to chat with on the show!