Are you curious about yarn dying and how it can take your projects to the next level?
Try it! In this episode you'll hear from Ashley, talented dyer and maker behind Montana Crochet. Her passion for dying yarn really shines as she shares some tips for getting started and for achieving some really great looking coloration.
Ashley is also very passionate about her maker business and the community as a whole. We wrap up this episode chatting a bit about where you can find inspiration for dying experiments and tips for standing out.
special guest
Ashley Schneider
Ashley, an avid crocheter for 26 years is now living her dreams of hand dying yarn for a living. With her hand dyed yarn, she designs gorgeous Montana-inspired patterns for the crochet community.
Website | Montana Crochet
Instagram | @montana.crochet
resources
Mentioned in this Episode
---
Knit Picks | Bare yarn you can purchase to dye
Dharma Trading Co | Acid Dyes Ashley uses and recommends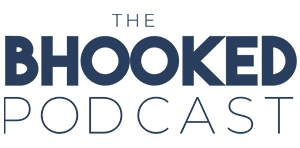 On the show, Brittany aims to inspire you and help you grow in your craft. Through her own stories and the stories of special guests, you'll discover tips and tricks to improve your crochet and knitting skills and find inspiration to make something that makes you happy.
When you want to kick back and learn from yarn industry experts, grab some yarn, your favorite cozy beverage and turn on The BHooked Podcast. There's never a shortage of all things crochet, knitting or yarn. Listen & subscribe on your favorite podcast player!
---
Have something great to share?
I'm always looking for knowledgeable and inspirational people in the crochet and knitting community to chat with on the show!