For the first time in The BHooked Podcast history, we're hitting the pause button and planning for growth.
But this isn't goodbye! The BHooked Podcast will return with episode 145 as soon as we can. I explain all the details in this episode, including why I'm hitting the pause button and what you can expect in the coming months from B.Hooked as well as what to expect from the show when it returns. When this episode was recorded, I hoped to return in 2020 with new episodes of the show. Well, we all know how 2020 went and I'm still working to bring the show back. Be patient, friend. I will return!
If you want to get your crochet podcast fix in the meantime, browse through the archives of this podcast which includes more than 143 hours of inspiration, motivation and tips from the industry's finest. See you soon, friend.
resources
Mentioned in this Episode
---
Podcast Survey | Take the survey to share your wants and needs for when the show returns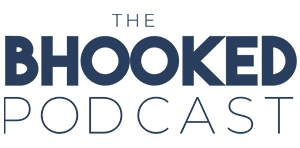 On the show, Brittany aims to inspire you and help you grow in your craft. Through her own stories and the stories of special guests, you'll discover tips and tricks to improve your crochet and knitting skills and find inspiration to make something that makes you happy.
When you want to kick back and learn from yarn industry experts, grab some yarn, your favorite cozy beverage and turn on The BHooked Podcast. There's never a shortage of all things crochet, knitting or yarn. Listen & subscribe on your favorite podcast player!
---
Have something great to share?
I'm always looking for knowledgeable and inspirational people in the crochet and knitting community to chat with on the show!